ARTISTIC
"Today iron is present as harmony vitality in work and creative thought"
Art studio Simon Benetton Treviso
Safety according to CE marking
Prestige overhead doors are CE certified and they are equipped with the following safety systems:
Anti-fall system with double certified cable: breaks cable? The second intervenes. Breaks the second cable? The door is locked in the position in which it is, thanks to the parachute of the series. Since 1998 it has never occurred the break of the both certified cables.
Limitation of forces: an electronic system adjusts the engine power, maintaining the impact forces within the parameters of safety.
Mechanical safety rib: provides continuos self-test excluding any possibility of uncontrolled failure.
Protection of lever arms: safety and beauty. The levers are designed and positioned as the law requires, are coated to balance into the overhead door.
durability and operability: the overhead doors by De Nardi, were tested for over 20.000 opening and closing cycles without ever needing any extraordinary maintenance and/or the replacement of components.
wind resistance: certified class 2.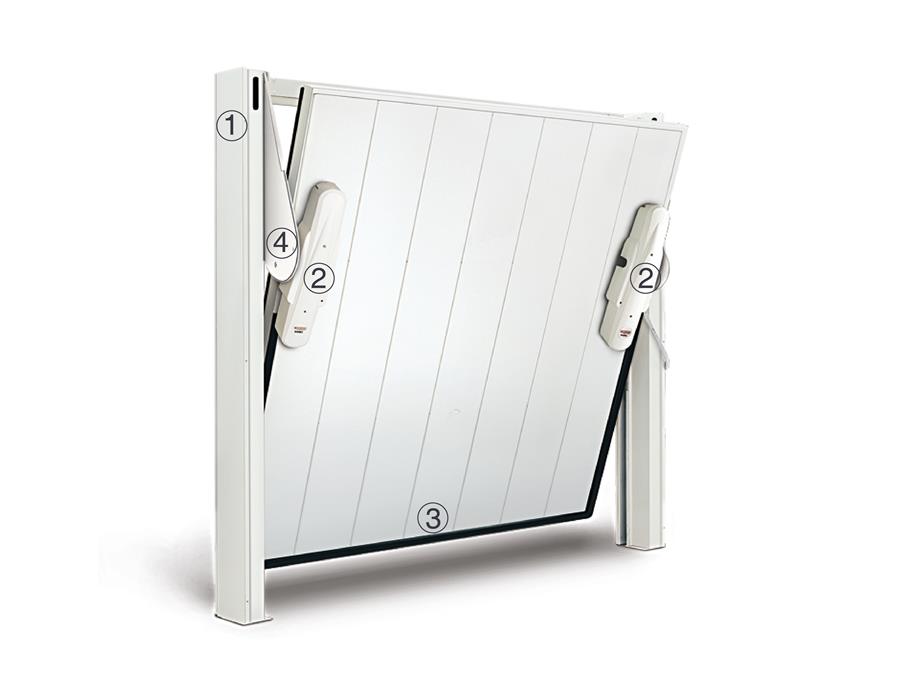 1 Anti-fall system with double certified cable
2 Limitation of the forces
3 Mechanical safety edge
4 Levers protection
Anti-fall system with double certified cable